I have been very busy lately with the horse and doing a commission for someone which i didn't want to post until i had completed it as not to give anything away! Have recently been to another competition with Glider at which he was 2nd and i was over the moon with him. Have our next one a week tomorrow and i am busy trying to remember my dressage test and hopefully going XC schooling next week with Kate for some more preperation.
Have been doing a commission piece of a terrier which has gone well i think, i am very pleased with how it came out and i'm glad to say it was liked by the lady that asked me to do it. This is only the second piece i have drawn for someone else so i feel i am moving forward now with my drawing. I really enjoyed doing this piece as the dog was very cute and had a very cheeky little face which was fun to try and capture. I managed to take stage shots as i went along, however haven't managed to get a decent final scan yet but i think the photos show enough of the picture to get the idea of how it turned out.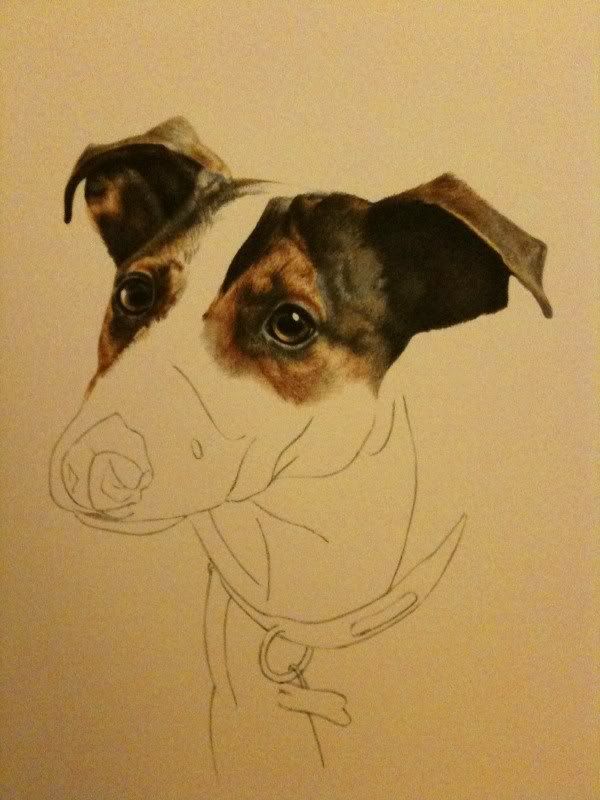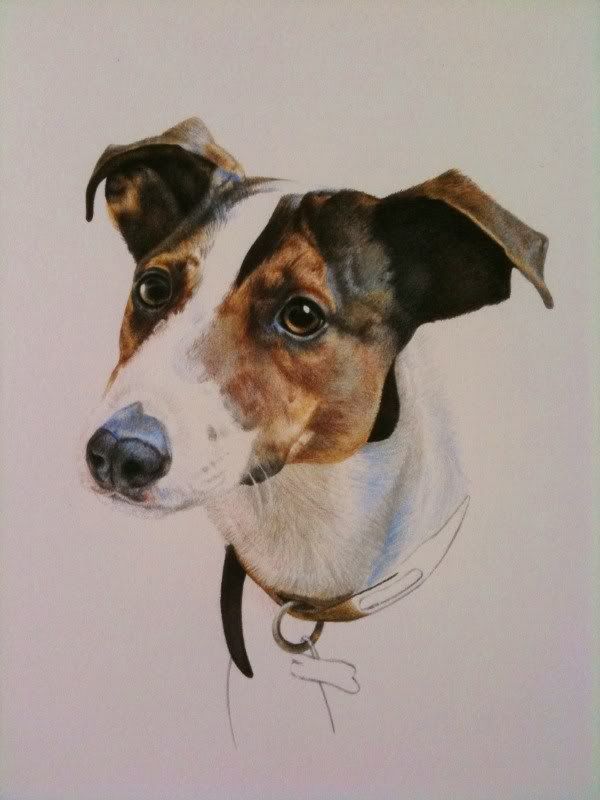 'Scamp'
Coloured Pencil on Fabriano
Artistico Watercolour Paper
Unfortunately the first stage picture was taken in evening light and so does not show the true colour of the paper and piece which is closer to the final image.
So with this piece finished, i am now looking for my inspriation for my next piece. I have a couple of other commissions possibly coming up which hopefully i can stuck into soon, but in the meantime i think some more shots of the horses at the yard will be required. Something a little different this time hopefully.