Didn't have much time to work on the drawing over the weekend, had our first one day event of the season on Friday last week and we had a brilliant day. Had a 30.5 dressage and a double clear to finish 2nd in our section. I was very pleased with Glider and my friend Kate on her horse Robin did really well too with a good dressage and a double clear jumping. It was a very good day had by both of us and now i can't wait to get to the next one which is in a couple of weeks time. Have college this weekend, so i will be using every morning i can to practise my test and try and improve before the next one. Plus me and Kate are going to try and get out XC schooling next week which will be fun, lets just hope the weather holds out for us!
So here is the latest update on the dressage horse. I have finished the whole front of his head and bridle, other than the reins. I have started to move onto the neck now and so i'm starting to get towards finishing. Hopefully i can do some more tonight.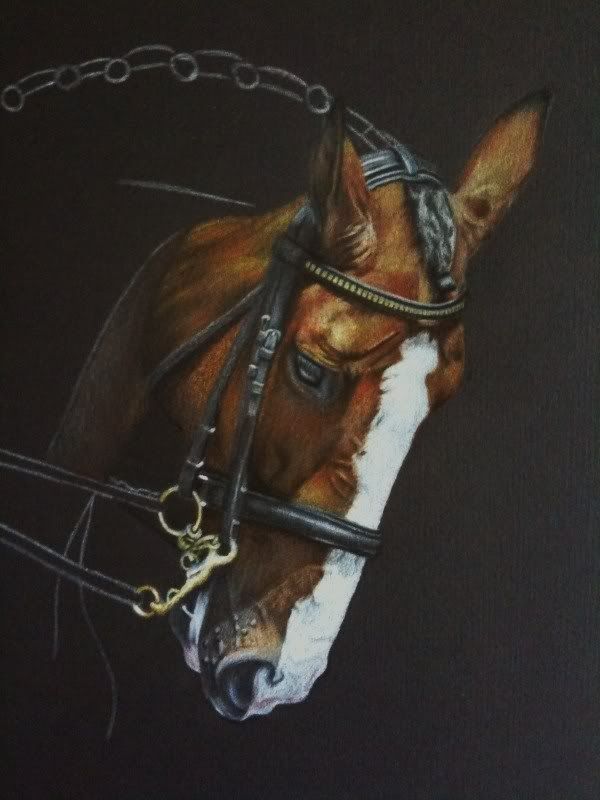 Dressage Horse on
Black WC Paper WIP
Will hopefully add another update tomorrow as i plan to try and do a bit more on this tonight if all goes well.