After a whole week of putting Glider in the lorry everyday to try and get him travelling better again, we finally found a way to get him through a whole little trip out without too much drama...moving the partitions right out and holding him loose in the whole space of the horse area seems to work. He has amazing balance and so clearly it's the partitions on either side of him that seem to be causing the problem at the moment. So after two successful journeys with him stood like this and the second journey completely stress free, we are now making a step in the right direction. My intention is to continue with this for a few more sessions and then slowly move the partitions back together a bit at a time until we can get them back to a reasonably close distance apart again. He's so good and was very pleased with himself after the last successful journey!
So whilst that has been going on, i've been getting him ready for our first event of the season on the 4th March which i am very excited about. Been cantering through some very wet, muddy fields as i know the ground will be pretty mushy next week. He has been getting better and better with the ground as used to be quite slippy on any mud when i first had him. Seems to have grown into his feet a bit better now! Taking him onto the XC course for some schooling with Kate and Robin tomorrow hopefully which will be fun. Need to practice my test a few times then i think i'll be ready to go!
So on the drawing front, i have started a new drawing of our cat Marble which is fairly tricky. Probably the most difficult drawing i have done so far in terms of the colours and texture. She has quite long fur and she is a lovely tabby colour which is very hard to recreate, but it's a challenge and i'm enjoying it so far. I think this small section has taken me around 3 hours so far, so i think it will be a long one! I am already looking forward to finishing it and hoping it comes out as well as i am hoping it will. So i have posted below a picture of the first stage with a close up as well.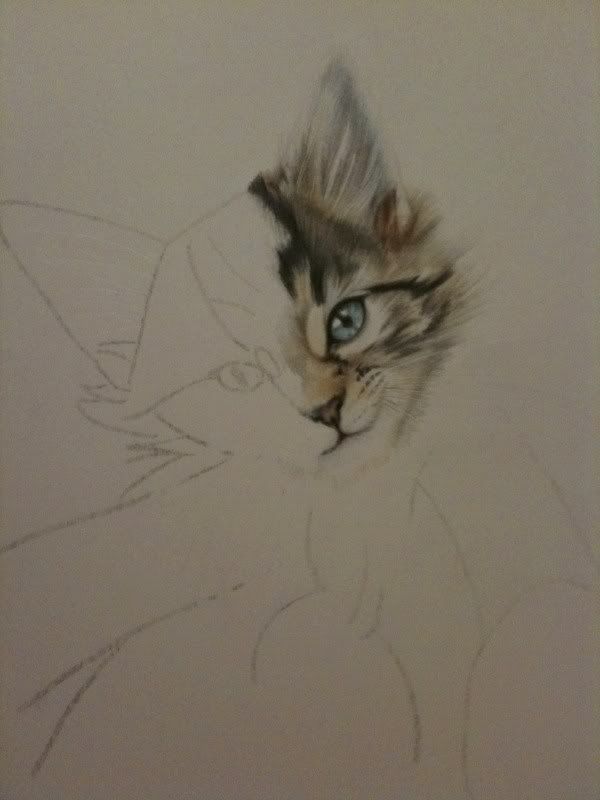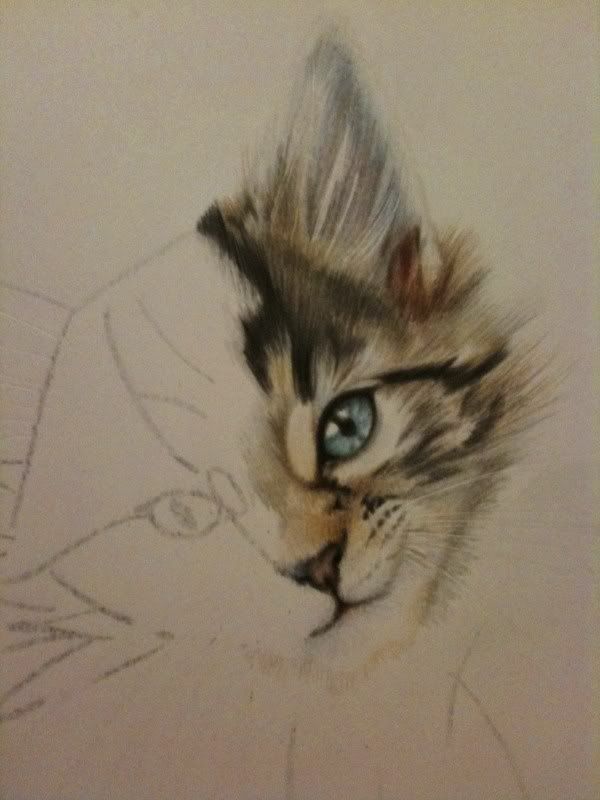 Marble Stage One
Coloured Pencil on
Windsor & Newton Bristol Board
Hopefully will have another update tomorrow as i'm planning to do a lot more work on this over the weekend. Will post the next stage when i have moved it on further.